Water Features
There is something special about the sites and sound of water cascading down a water feature in your back yard.  Let Advantage transform your yard into a backyard retreat with a custom designed water feature built to enhance your home.
---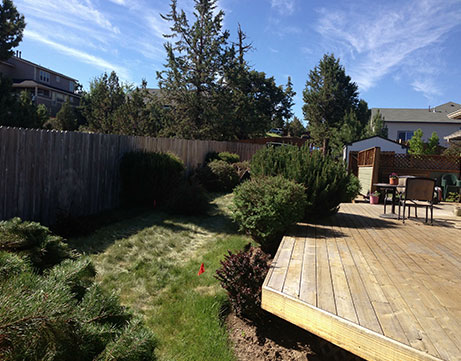 This house had a typical backyard found in many of the new construction neighborhoods around Central Oregon. With a small yard lacking in space and personality, the homeowners hired Advantage to, among other things, install a custom water feature.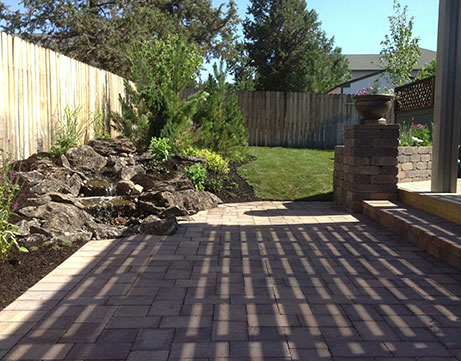 With natural stone and gentle cascades, this feature helped transform this backyard into a peaceful retreat.
Give us a call at 541-647-7645 to see what we can do for you.